DREAMER
A novel about computers, romance and that voice in your mind. . .
ISBN: 0-9669414-1-1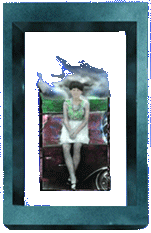 Dreamer is at Amazon.com
Dreamer Links: If you liked Dreamer you may also like. . .

"An enormously fresh spacetime horizon."--Alexander Eliot, author of The Universal Myths and The Global Myths.
"I enjoyed Dreamer greatly. the story has a haunting quality that kept me coming back for the next chapter and the next and the next. The atmosphere of the edge of the visual field possibilities was well done." --Charles T. Tart, Professor Emeritus, Psychology, University of California, Davis.
"Exciting and fun! And it's got a hidden tie-in with real consciousness research." --Evan Harris Walker, author of The Physics of Consciousness, The Quantum Mind and The Meaning of Life.